Minor in Army Leadership Studies
The Army Leadership Studies minor promotes the development of undergraduate students in the area of small group leadership. The goal is to prepare students and future Officers in the United States Army to serve effectively in formal and informal leadership roles. The minor reinforces understanding and application of Army Leadership strategies, critical decision-making methodologies, and physical and mental fitness excellence. Students will walk away with an in-depth understanding of small unit tactics, land navigation and field training, operations and logistical planning, team building, and peer-to-peer counseling. The core courses in the minor are sequences to meet the increasingly complex sets of outcomes-based instruction across cognitive, personal development, and group/organizational domains.
The Army Leadership minor consists of the courses identified below (Required and Electives), and is open to any student at the University of Maryland.
Student seeking a minor in Army Leadership must be approved by the Director of the Army ROTC and be advised by instructional personnel in that office. Students pursuing the military studies minor are not required to be a cadet in Army ROTC.
Minor Requirements
Required Courses (15 credits)
All students are required to take the four upper-level Military Science and Leadership courses in addition to one 3-credit Military History course.
ARMY 301: Advanced Military Leadership I (3)
ARMY 302: Advanced Military Leadership II (3)
ARMY 401: Advanced Military Leadership III (3)
ARMY 402: Advanced Military Leadership IV (3)
HIST 224: Modern Military History, 1494-1815 (3) OR HIST 225: Modern Military History, 1815-Present (3)
Restrictions
Courses completed in one minor may not be used to satisfy the requirements in another minor.
No more than six of the required credits (or two courses) may be taken at an institution other than the University of Maryland, College Park.
At least six upper division credits applied to the minor must be taken at the University of Maryland, College Park.
All courses presented for the Minor must be passed with a grade or "C" or better.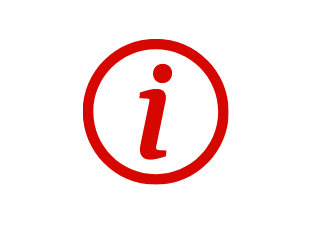 How to Apply
The Army Leadership minor is conceived as a two-year program of advanced study for juniors and seniors. To apply, students should contact the Army ROTC Director in person any time prior to the fall semester of their junior year. Students must have completed a minimum of 30 university credits (sophomore standing; not including AP/IB credits) at the time of notification to be eligible for consideration.
Students of all majors will be eligible to apply and prior military or ROTC experience is not required. The program seeks students who demonstrate a sincere interest in Army Leadership Studies and exhibit a commitment to intrapersonal and interpersonal growth through the study of Army Leadership concepts. Students must be approved by the Professor of Military Science in the Army ROTC program and will be advised by instructional personnel in that office.
For more information on the minor in Army Leadership, please call Paula Barriga Sanchez at 301-314-6289 or email pbarriga@umd.edu.