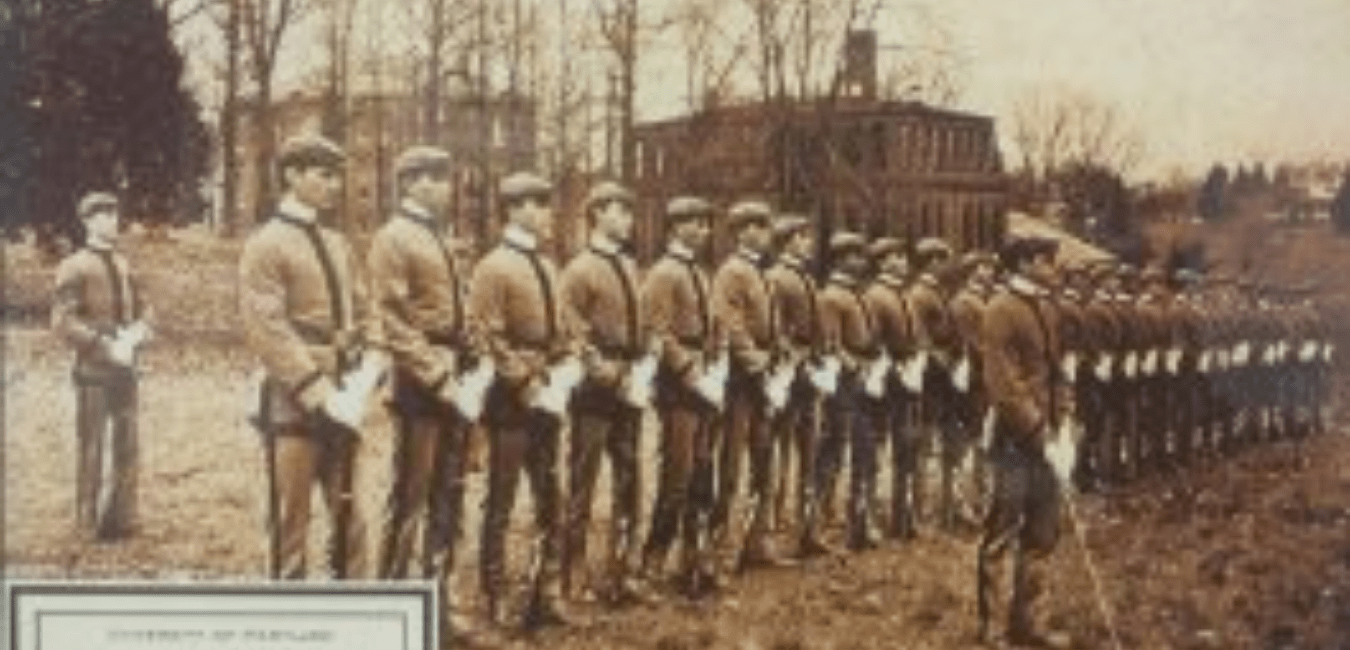 Military education at the University of Maryland began with the Morrill Land Grant Act of 1862, which required universities who were receiving federal aid to teach agriculture, mechanical arts, and military tactics. When the university opened in 1867, students wore uniforms and drilled for short a time each week. With the appointments of two military officers to President and Professor of Engineering, the military emphasis on campus increased, and training was increased to two hours a day.
After World War II, the University and the Department of Defense believed that future wars would be fought in the skies with nuclear power, so in 1949 the Army ROTC program left the campus to make room for Air Force ROTC. After 1949, students who wished to participate in Army ROTC had to travel up to 35 miles from campus to attend programs from Johns Hopkins, Georgetown, or Bowie State University. Army ROTC returned to the campus in 2001 as a part of the Georgetown Army ROTC program, and by the 2002-2003 school year had separated completely from Georgetown to form the Terrapin Battalion.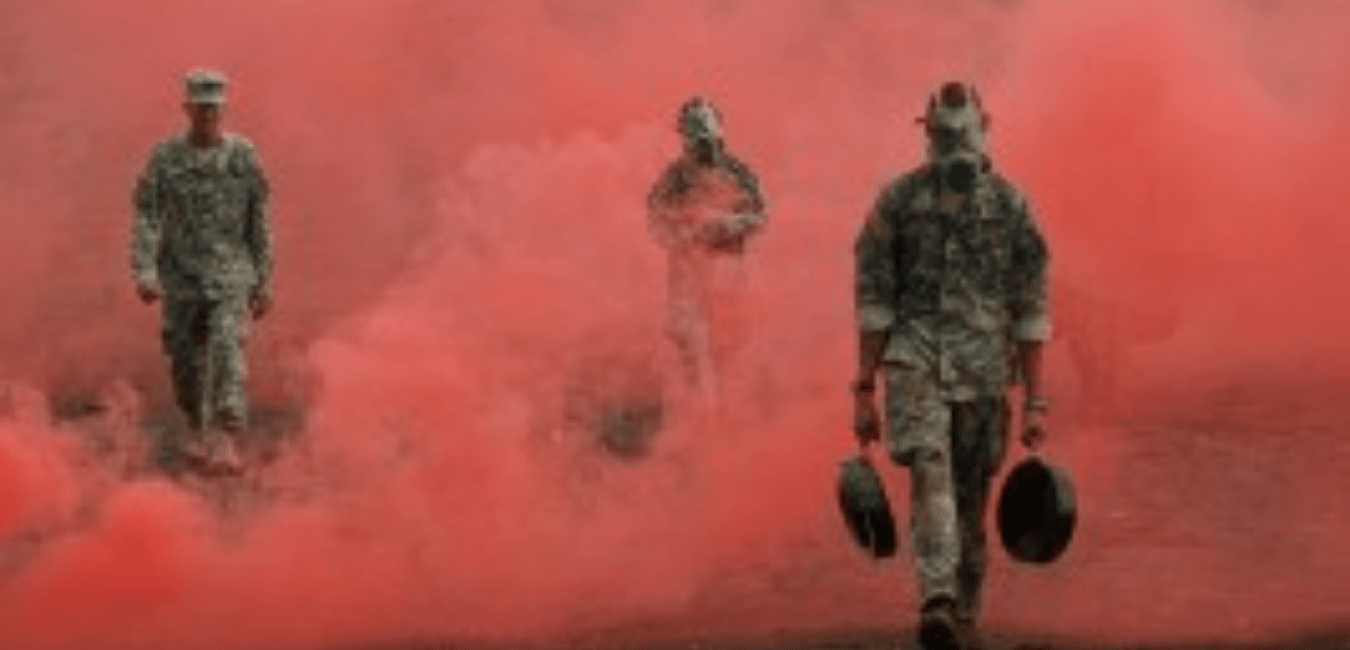 Since returning to campus in 2001, the Army ROTC program has sent many cadets to Army Specialty Schools to learn new skills and enhance leadership, such as the Airborne School and the Air Assault School, and many cadets abroad to enhance cultural understanding and language proficiency. The program has sent cadets to Greece, Panama, China, Slovakia, Morocco, and other countries through its Cultural Understanding Language Proficiency Program (CULP), and to Barcelona, Spain through its Study Abroad program. Cadets from the program have also taken advantage of internship opportunities and the university's close proximity to Washington D.C., working at the White House, the Department of Homeland Security, the U.S. Senate, and the Secret Service.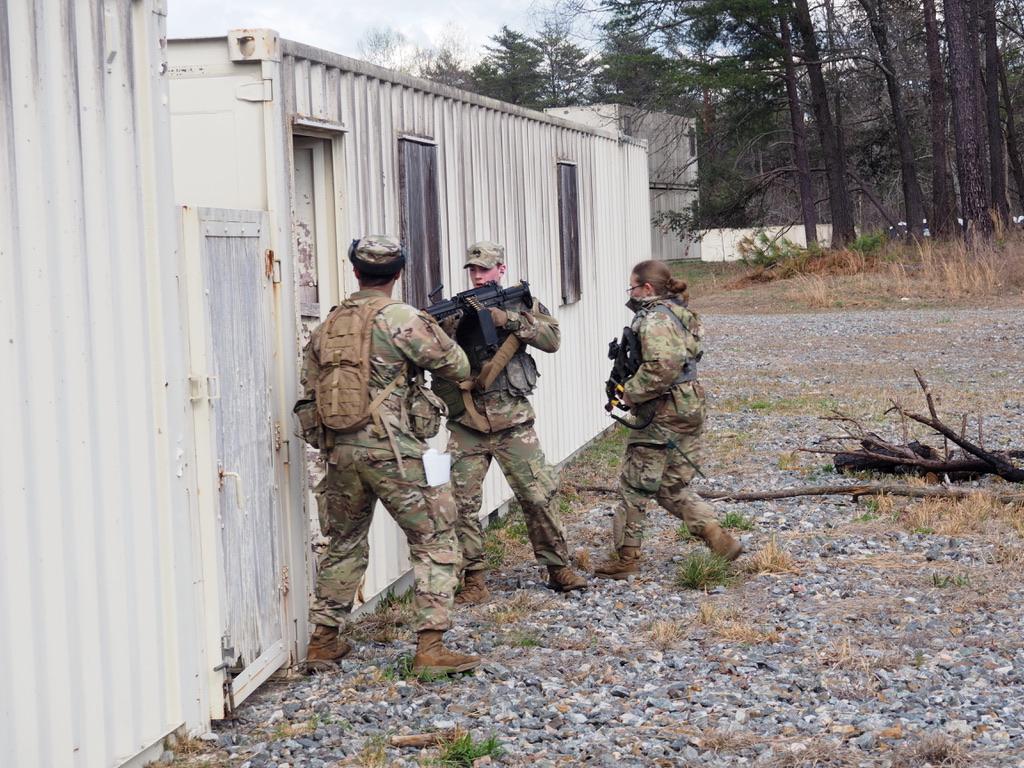 Cadets in the program annually participate in the Army 10 Miler and compete in the Ranger Challenge Competition. This program, through the hard work of its cadets, has won its division in the Ranger Challenge Competition multiple times, and has taken the entire competition to win the 4th Brigade Ranger Challenge Competition, placing first out of 39 schools.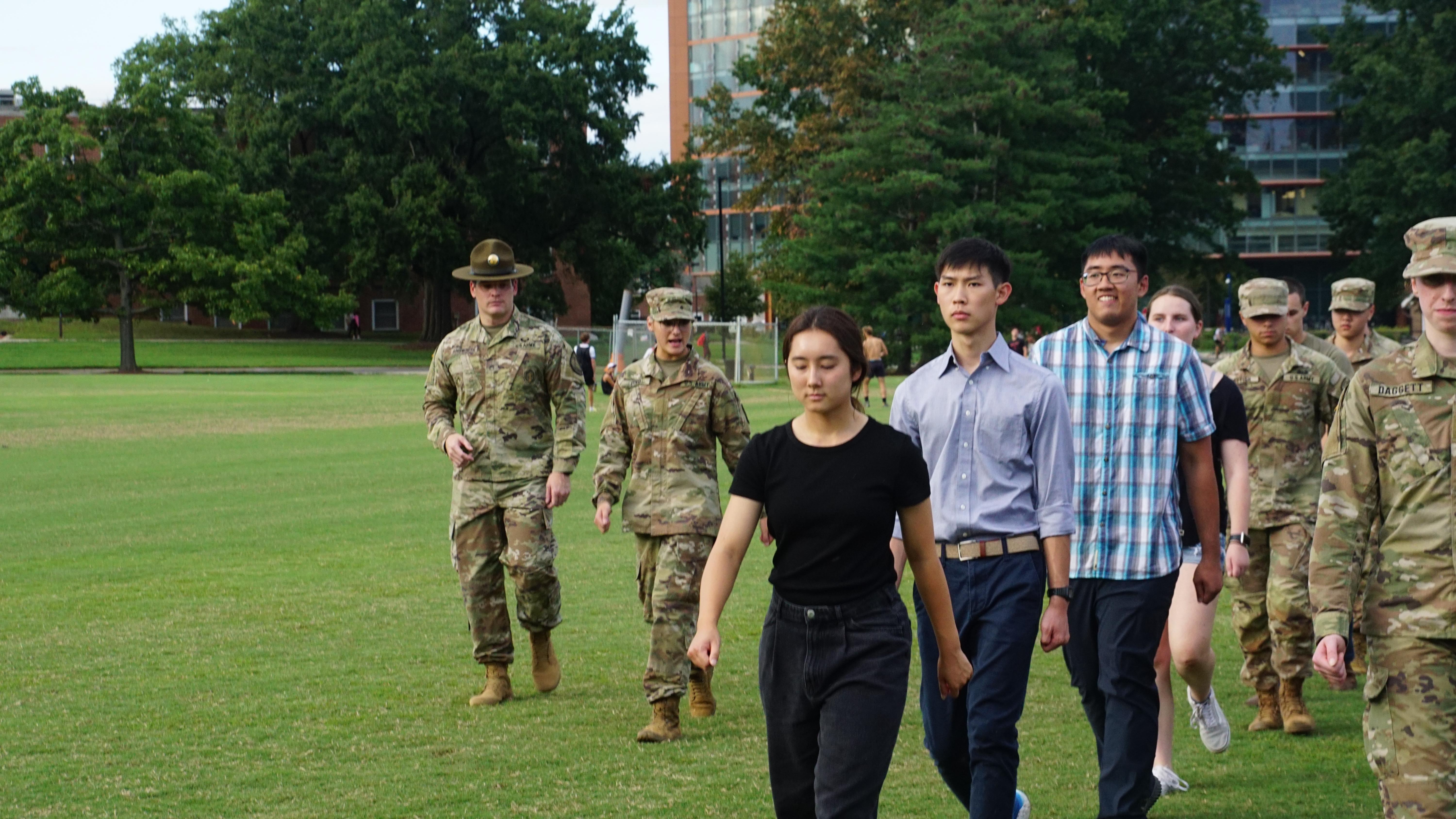 The program's culture and our excellent cadre has put Terrapin Battalion cadets on a level above most other programs. Our tactical training, which includes paintballs and blanks, is far more realistic than typical method of shouting "bang!". Our cadets are more physically fit than average, with a UMD cadet being one only of 23 cadets this year to score a 600/600 on the ACFT during Advanced Camp (out of almost 7,000 cadets). Our cadets receive more complex training in Soldier Level One tasks, thanks to our partnership with the Maryland Army National Guard, who has provided us with actual drill sergeants and medics to run labs. The expertise and experience gained by our cadre in infantry and cavalry units on the battlefields of Iraq, Afghanistan, and Africa makes our cadets stand out when tested on tactical matters and makes them prepared for their future in the Army.